Welcome to Synergy Audit Group
Synergy Audit Group provides expense reduction management and cost savings strategies to companies nationwide. Since 1997, we have had a consistent vision of leveraging experience and technology to develop new and effective audit strategies for our clients.
Most companies are overspending on their telecommunication services without their knowledge. Our auditors are well qualified to analyze all facets of enterprise telecommunications services to uncover potential savings opportunities, billing errors, contract compliance and more. We do this all without making changes to your existing providers.
While companies implement internal controls, employ competent staff and utilize sophisticated software systems, these measures do not provide assurances against all losses in a transaction-intensive environment.
Our services are contingency fee-based, and provide our clients with an unbiased review of their services. Our extensive knowledge and experience help us to provide our clients with an average of 20% savings on their telecommunications services.
For more information contact Synergy Audit Group at (949) 588-9878 or e-mail us at:  Synergy Audit Group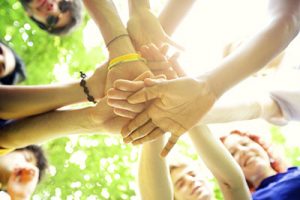 Non-Profit and Charitable Organizations Program
Our President/CEO, Nancy Hyatt, knows firsthand how a charitable organization can change a person's life and was inspired to give back to organizations that provide help for those in need.
Click on the image link (on the right) for information about our Non-Profit and Charitable Organizations Program and how we not only save money, but donate back to the organization.