Synergy Audit Group was founded in 1997 with a single vision of providing medium to large companies the most comprehensive cost containment and financial recovery opportunities available in the industry! The decision was made to offer services to clients in such a way that unless Synergy Audit was able to provide financial relief and proven increase in their bottomline, there would be no fee for service. Synergy Audit would take all of the risk associated with billing/service clean-up and cost reduction. A fee would only be incurred as a percentage of cost reduction after savings had been realized by the client. In spite of the inherent risks associated with this business model and an added emphasis on providing services without changing providers, Synergy Audit has achieved success helping businesses around the country become more efficient and save money.
In 2006 Synergy Audit began recognizing a need to provide additional auditing services to our clients. We established strategic partnerships for the sole purpose of identifying new opportunities to assist our clients in becoming more profitable and improving their bottom line. Our partners have similar business models and the same level of professionalism. Over the years they have been able to provide many successful audits for our clients.
Nancy Hyatt, President/CEO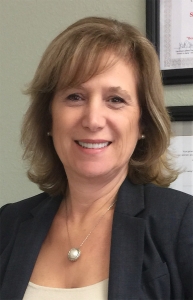 Nancy Hyatt began her career in Telecommunications during the height of the divestiture.  Over her career, Ms. Hyatt held Sales and Sales Management positions with three of the top tier Telecommunications companies in the country.  She was exposed to virtually every facet of the industry, and recognized the need for a service such as Synergy Audit Group.  She found organizations were confused with the chaos and constant changes in the industry, and were simply tired of changing carriers to hopefully save money.  Nancy is driven by a deep desire to help organizations reduce costs and simplify their Telecom services.
She continues to be actively involved in auditing projects, and is committed to providing a deliverable that is unequalled in the industry.
Nancy received her Bachelor of Arts Degree in Finance from Cal State Fullerton. She has achieved several top leadership awards and was recognized in Women In Business Magazine as an innovator in her field. She is actively involved with Habitat for Humanity, Working Wardrobes and Orange County Rescue Mission, and enjoys giving back to her community.
Becky Allen, Director, Business Development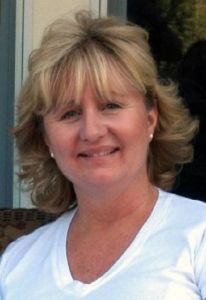 Becky Allen has over twenty-five years' experience in the Telecommunications industry. Over her career, Ms. Allen has held a number of positions in Customer Service, Project Management, Sales and Marketing Management. Prior to joining Synergy Audit Group, Ms. Allen held the position of Director, Business Development for a telecommunications equipment manufacturer specializing in call center applications.
Ms. Allen has worked with many Fortune 500 companies, universities, financial institutions and government entities; and has also worked with all of the major telecommunications service providers – both of which give her a unique perspective and ability to understand the auditing process from the customer side and the service provider side. In addition, Becky's experience with contract negotiations; her organizational and project prioritization skills and her ability to maintain professional business relationships are a valuable asset for Synergy Audit Group.
Becky was a Board Member for a company in the Telecommunications industry, and is also a member of the National Association of Professional Women. She loves spending time with family and friends – and enjoys volunteer work at various organizations including Susan G. Komen for the Cure, American Cancer Society and Golden Retriever Rescue.