Non-Profit and Charitable Organizations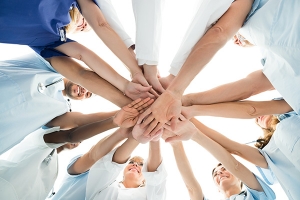 Since 1997, Synergy Audit Group's comprehensive cost savings strategies and services have helped companies nationwide reduce their telecommunications expenses by millions of dollars without making changes to their existing providers. In 2014, a decision was made to give back by offering a program designed exclusively for Non-Profit and Charitable Organizations.
Nancy Hyatt, Synergy Audit Group's President/CEO, knows firsthand how a charitable organization can change a person's life. Nancy was in foster care and was blessed to have been adopted at 14 months old by a loving family. She knows her life story could have very easily gone in a different direction. This has inspired Nancy to share her story and give back to organizations whose purpose is to provide help and raise money for those in need.
Program Overview and Benefits
Professional, detailed review and inventory of your telecommunications services
Identify and implement present and future savings opportunities
Minimal time requirements from your staff
No-risk, contingency fee-based
Synergy Audit Group will donate a percentage of the savings back to your organization!
Our Commitment to You
Helping to Better Serve Your Donors and Beneficiaries
We understand expense reduction management is a priority – yet a challenge. We also know how important it is to your Board of Directors, donors, and supporters to account for every dollar spent.
It is our commitment to you to put our extensive knowledge and experience to work to uncover areas where you may be overspending on your telecommunications services; to recover possible past errors and to optimize your service.
Our Customers
The San Diego Zoo
Second Harvest Food Bank
Working Wardrobes
Ocean Institute