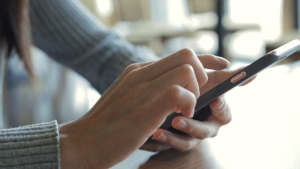 Managing enterprise wireless costs in today's ever-changing communications environment is a challenge. With the increase in mobile devices, data usage and complex carrier rate structures many organizations are faced with the time consuming task of managing costs, carriers and plans.
Synergy Audit Group and our partner provide organizations with a reliable resource to help. We are able to leverage our industry knowledge to reduce costs and mitigate overcharges for international calls, roaming, voice, data and text. In addition, we have access to unpublished rates and discounts not openly shared in the marketplace. All savings we uncover must be approved by you. And–since we are first to market, even customers using a TEM product can realize savings!
Taking Control of Your Wireless Costs is Easy as 1, 2, 3
#1 Audit and Assessment
Conduct a line-by-line audit of three months charges and review carrier agreements.
#2 Service Optimization
Leverage unpublished pricing and carrier relationships to develop a customized plan for service.
#3 Implementation
Manage implementation of new rates and provide monthly reports.
Our Service
Contingency fee-based service saves an average of 30% with a 10% guarantee or there is no fee
Allows you to keep your existing carriers, contracts, plans, and devices
Requires minimal time commitment from your staff
Enables you to realize savings in 1 to 2 billing cycles
Provides for Managed Services option to continue savings beyond initial contract term
CASE STUDIES
Synergy Audit Group and our partner have helped save our clients millions of dollars on their corporate wireless service.  To read about our clients and their results . . . CLICK HERE.